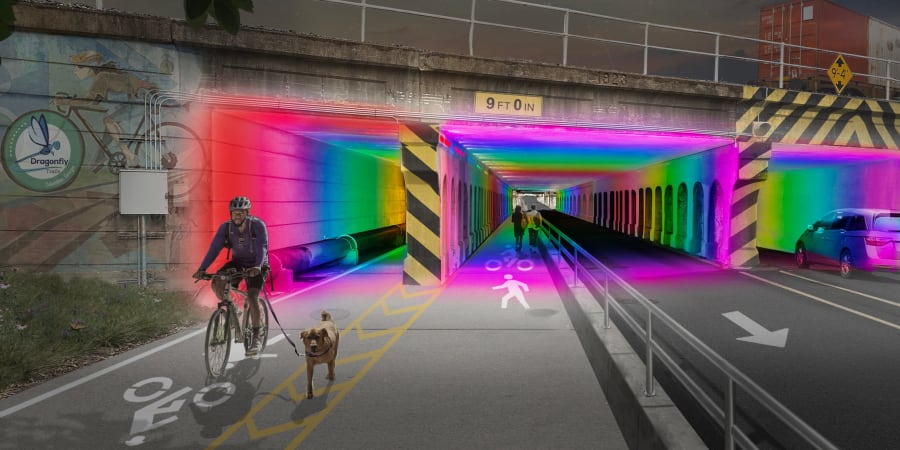 Upgrades are coming for biking and walking trails in Columbus, GA
The trail system in Columbus, GA has seen some big upgrades over the past several years. Soon, it will receive another expansion.
Chuck Williams and Tom Ingram have a report on it for WRBL:
…The work includes reconstruction of existing ramps to the Riverwalk to provide for better pedestrian and cyclist access; curb and gutter; landscaping; signage; and striping.

Rebecca Zajac, executive director of the Dragonfly Trail Network, says the work will improve safety and accessibility.

"The people who are regularly using the Martin Luther King Jr. Trail will have access to the Riverwalk and the Fall Line Trace in a way that's safe and easily accessible and has lighting," Zajac said.
I've written about the trails in Columbus previously (here and here), and I'm also one of their regular users. Although their roles for fitness and recreation get the spotlight, they're also very useful for mobility. The new extensions connect different parts of town, are lit and shaded, and are kept clean. The attention to detail shows that the people with Dragonfly Trails Network are tuned-in to what trail users actually need. (In contrast to places with random paths that lead nowhere.) This upgrade looks like yet-another step in the right direction.