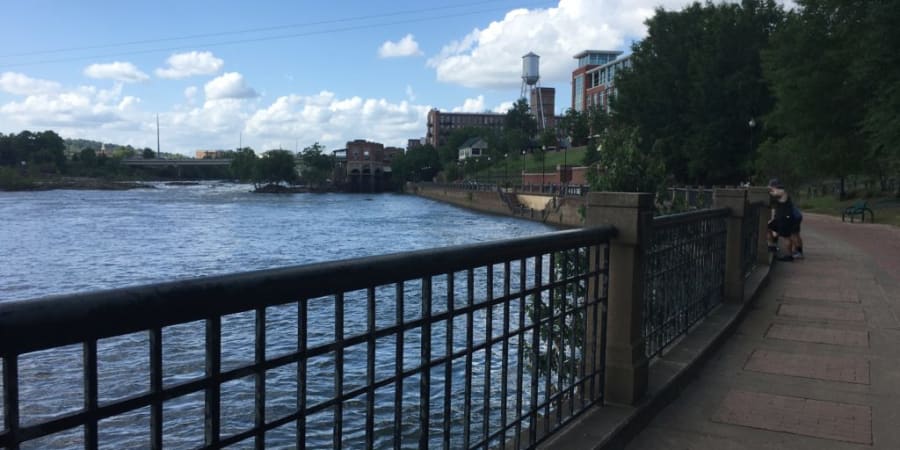 Exploring Georgia's multi-use paths
Maria Borowik writes for Georgia Bikes:
With Memorial Day weekend coming up, I drummed up my very own Tour de Georgia. This was not meant to be a revival of the acclaimed professional cycling stage race or an ambitious bicycle ride across Georgia. The premise was to ride my bicycle on as many multi-use paved paths I could find through-out the state in three days. Let me tell you, we have many more than just the Silver Comet Trail or the path to Stone Mountain and one could fill many weekends exploring them. Every single one of these paths can be easily accessed and enjoyed by bicyclists, runners, walkers, wheelchair users and four legged friends of all ages.
In the rest of the article, she describes her experience on these trails. As she notes, many of them aren't just for recreation. They also fill a role in their communities' transportation system. She mentions that my own city's Fall Trace Line trail "has the potential to become a transit corridor," but I would argue that it already is that for many residents. I think we can all agree, though, that there is always room for improvement.