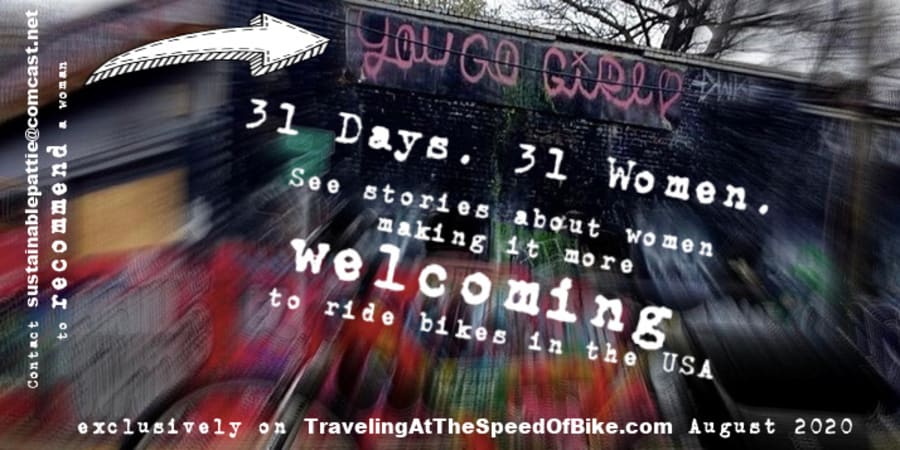 Pattie Baker's "You Go, Girl!" blog series
During the month of August, Pattie Baker of Traveling at the Speed of Bike ran a series called "You Go, Girl!" It showcases thirty-one women who are helping make our streets more welcoming for bicycles.
It's a great collection. I especially like her conclusion:
Meet yourself. Meet the woman on the wall who sees you, who is you, as you are Traveling at the Speed of Bike.

Meet yourself where you're at, with compassion, in the midst of this seemingly-endless pandemic and global climate crisis, at what seems at times like the end of the world.

Meet the bike (perhaps now long forgotten in the attic or garage or basement) that could remind you of the girl you used to be while carrying you forward to the woman you have yet to become.

Meet your life in all its gore and glory head-on, on a path and at a pace that lets you look humanity in the face and recognize your unique and necessary place in it.
The complete list of "You Go, Girl!" articles