Looking back at my 2020 Coffeeneuring Challenge
The 2020 Coffeeneuring Challenge was subtitled "One Good Thing" in recognition that it could be at least one silver lining in a wild year. This annual challenge has always been fun for me, and thankfully the 2020 version was no different.
I originally posted these entries on my personal Instagram page. I've reposted them here for posterity.
October 10: ride one
For my first day of the challenge, I rode about 3.5 miles to Midtown Coffee House for coffee and breakfast. I managed to beat the remnants of hurricane Delta before it hits us later that day.
October 14: ride two
I biked 7 miles downtown to Fountain City Coffee to have breakfast. I took a detour across the Chattahoochee river to ride the Alabama side of the river walk before looping around back towards home. Fountain City Coffee was great, as usual!
October 22: ride three
A 5.7 mile round trip to Iron Bank Coffee via our Dragonfly Trails. I enjoyed some breakfast on the sidewalk while I wrote a new Bike Walk Life blog post.
October 27: ride four
I biked 3.3 miles around the neighborhood to check out the Halloween decor this year. I stopped by Parker's Pantry to get some to-go coffee and lunch.
November 3: ride five
For my fifth Coffeeneuring ride, I opted to bring my own coffee in a thermos and ride along the Columbus, GA Riverwalk. I found the latest public art installation, We Cannot Walk Alone. Then I stopped under a tree in the park to enjoy my coffee, away from the crowds and loud rapids.
Total distance: 7.2 miles.
November 8: ride six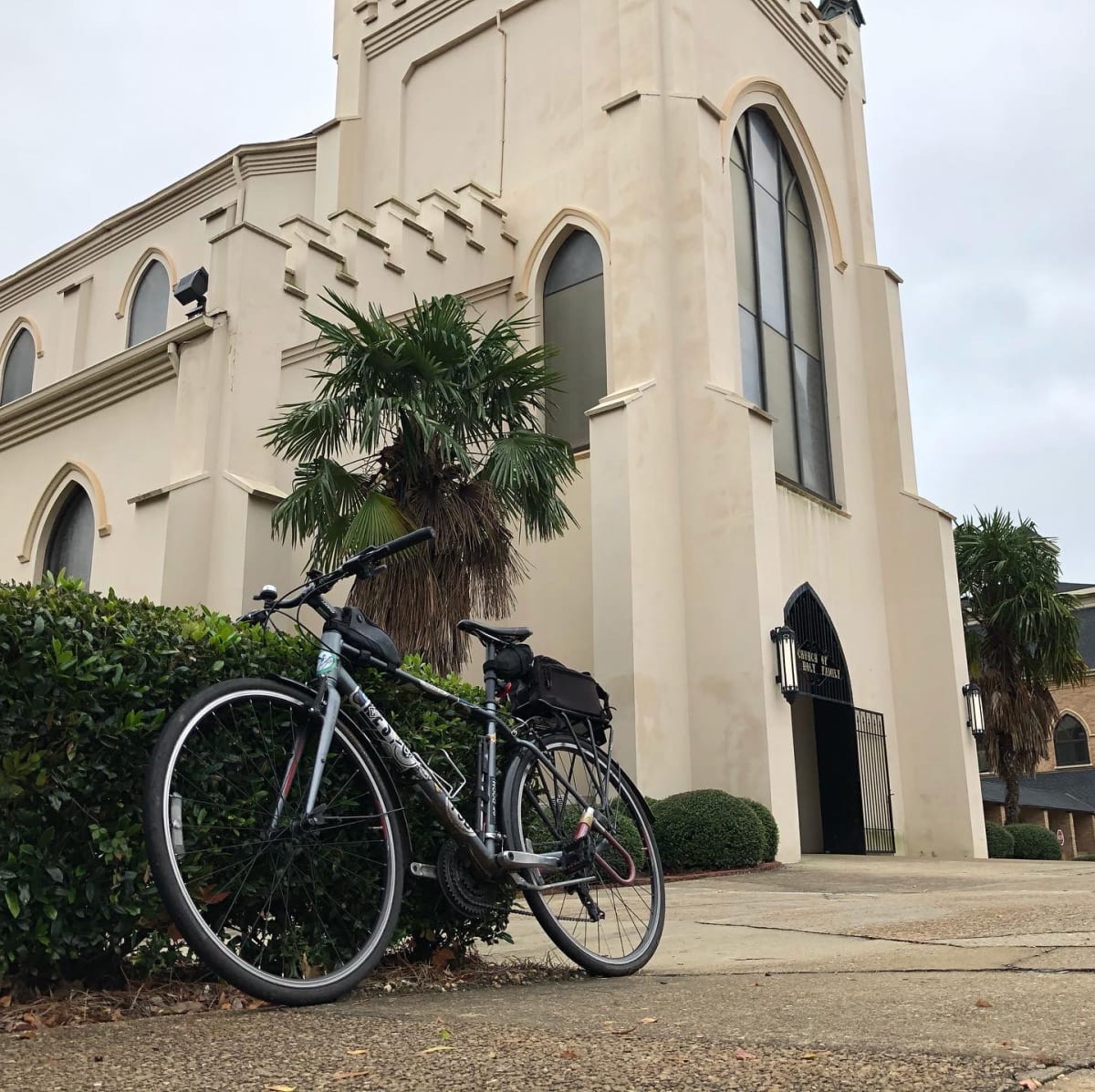 After my usual bike ride to church in the morning, I headed to Fountain City Coffee for lunch. I always like riding on weekends because you see so many more people on the Dragonfly Trails here in Columbus. Plus the traffic is lighter, which always helps!
I rode 6.75 miles and got home just before some gusty rain started drizzling on us.
November 10: ride seven
For my final Coffeeneuring 2020 ride, I visited the north end of the Columbus Riverwalk. This was the first time I had been here since they completed the expansion, and I have to say it's impressive. The new bridge takes you up over the dam and through the old mill. I stopped on top for a while to drink my coffee (packed from home, since there aren't any cafes way out here). I think this is one of the most (or THE most?) scenic areas in Columbus now. Absolutely worth riding (or walking).
Total distance: 12.5 miles.