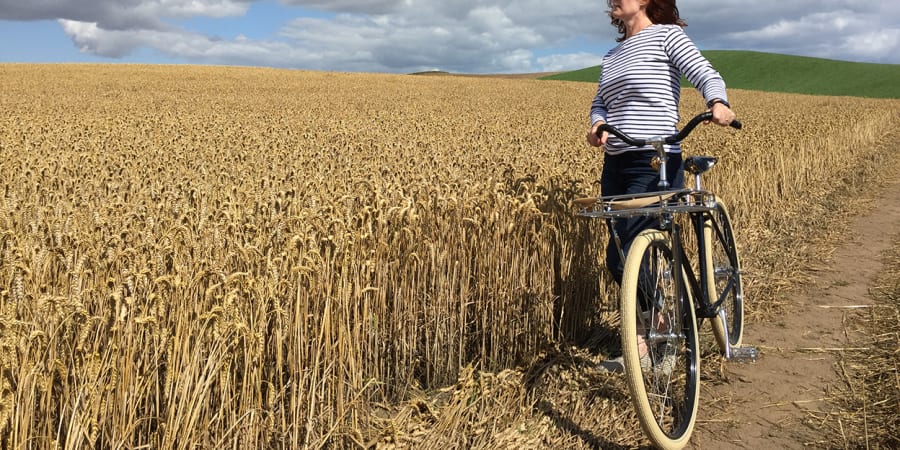 Amsterdam-based BYCS has a program called Bicycle Mayors. These mayors are, in their words:
[…] the human face and voice of cycling advocacy in a city. We connect these change-makers across a global network to create greater visibility and facilitate the sharing of knowledge, ideas, challenges, and solutions to create a truly radical shift.
They have over 100 mayors now in more than 30 countries. A few are in the United States.
The name "Bicycle Mayor" felt a bit misleading to me at first. The "mayors" are not actual city mayors who happen to ride bicycles. They are private individuals who have volunteered to advocate for bicycling in their cities.
Nonetheless, these jobs look like serious business. BYCS is taking care to validate the credentials and reliability of each mayoral applicant. Pattie Baker is currently applying to be Bicycle Mayor of Atlanta, and she had to request several letters of endorsement from other local leaders and advocates. She also outlined her goals for Atlanta and and how she'll achieve them if she earns the title.
The program seems intriguing in how it combines international networking and local problem-solving. I'm looking forward to watching how it grows in this country.
If you want to be a Bicycle Mayor, or want your city to have a Bicycle Mayor, check out their site and the application process.
You can also browse the current Bicycle Mayors to read about their work in their own words. Here's one example from Courtney Williams of New York City:
HOW WOULD YOU DESCRIBE YOUR MISSION?

On a daily basis I issue public comment, encourage, elevate and facilitate conversations around the racial and economic equity of proposed cycling initiatives.

During the COVID-19 crisis – particularly during Bike Month – my goal is to help keep cyclists' spirits up by producing virtual social programming that demonstrates it is possible to celebrate their love of cycling in ways that are socially responsible and will continue to help New York "flatten the curve."

I will advocate that our public transportation agencies fund comprehensive bicycling education for NYC's adult cyclists for the sake of creating more responsible and empowered cyclists, thereby increasing the chances of sustaining the surge in functional bike ridership that has resulted from COVID-19 crisis.