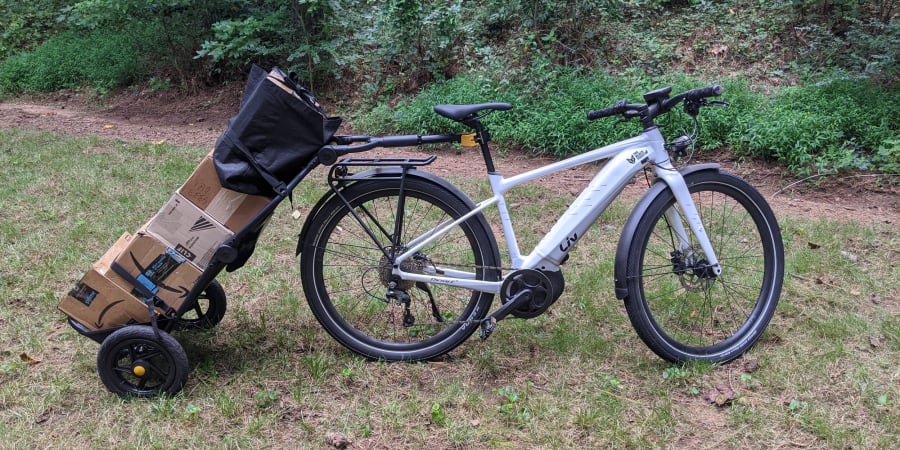 A Quick Brown Fox reviews the Burley Travoy trailer
The Burley Travoy® is impressive. If I don't win the #CarryShitOlympics with this thing, I deserve a podium spot at least. It's super steady, not super wide, and didn't even flinch when I was doing crit turns on a road bike. I went for it at full speed, and the trailer came right along with me. I didn't even feel it back there!

I took it over bumps, and cracks, construction grates, and potholes. Every time it kept it moving. Naturally, I didn't try to bang it up much more than I'd test a bike wheel, but for anything I was confident riding over, the trailer held up.

It's also very narrow so it fits well in the bike lane and most small spaces. I never felt like a super wide load. Of course, that is contingent upon what you strap to it.
She notes that you can also get a PeopleForBikes branded version to support that organization.