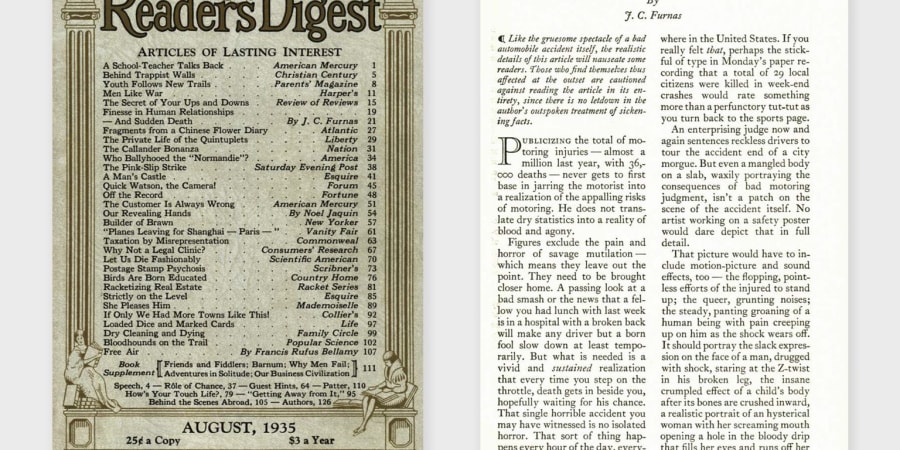 This 1935 Reader's Digest piece about traffic deaths remains relevant
I recently found an article from a 1935 Reader's Digest which tries to raise awareness of deadly driving. Sadly, a lot of it still rings true today.
You can read the republished text here: "A Writer's Desperate Plea Paints a Horrifying Picture of What Really Happens in a Car Crash".
It's worth reading in its entirety, but I especially appreciated this paragraph about the lives lost on our roads:
If ghosts could be put to a useful purpose, every bad stretch of road in the United States would greet the oncoming motorist with groans and screams and the educational spectacle of ten or a dozen corpses, all sizes, sexes, and ages, lying horribly still on the bloody grass.
Today, we no longer need to qualify that with only "bad" stretches of road. Every main street or thoroughfare, especially our "good" ones, can be found littered with crosses and other memorials for its victims.
Despite our many efforts to make cars safer over the past 90 years, the death toll keeps rising and our society has normalized these deaths more than ever.