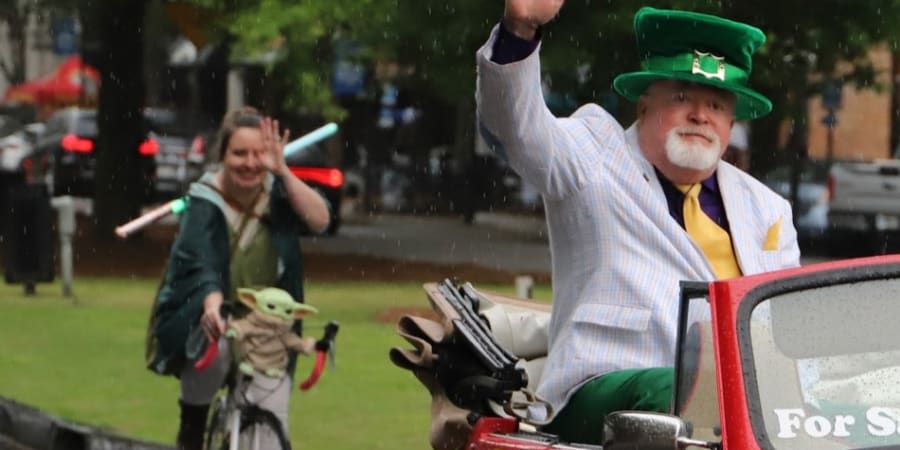 In case you missed it: some 2023 April Fools Day fun
The Sheldon Brown website apparently offers a new AI service. Fed up with ChatGPT giving them wrong information about bicycles, they have decided to start a business reviewing its machine-generated output.
Like it or not, human-AI partnership is key to a livable future. As of April 1, 2023, ShelBroCo is revising our business model to include review of AI-generated articles and imagery.
You can check out the whole page for the April Fools joke here.
In other news: bicycles appear in Strut the Hooch
Also falling on April first, Columbus Georgia had its annual Strut the Hooch parade for all things "weird, wacky, and wild." It's an excuse for people to dress up and have fun. It has costumes, bands, and general silliness.
(For non-locals, the "Hooch" refers to the Chattahoochee river, which is a block away from where the parade takes place.)
This year, I and a few other people represented Bicycle Columbus. We dressed up and biked along with the parade. It was a lot of fun! One of our riders even won a trophy for her costume. I hope we can continue organizing this for upcoming years.